WEBSITE DESIGN & DEVELOPMENT
Eastview Neighbourhood Community Centre, located in the East end of Toronto, offers a variety of programs for children, families, youth, seniors, and newcomers.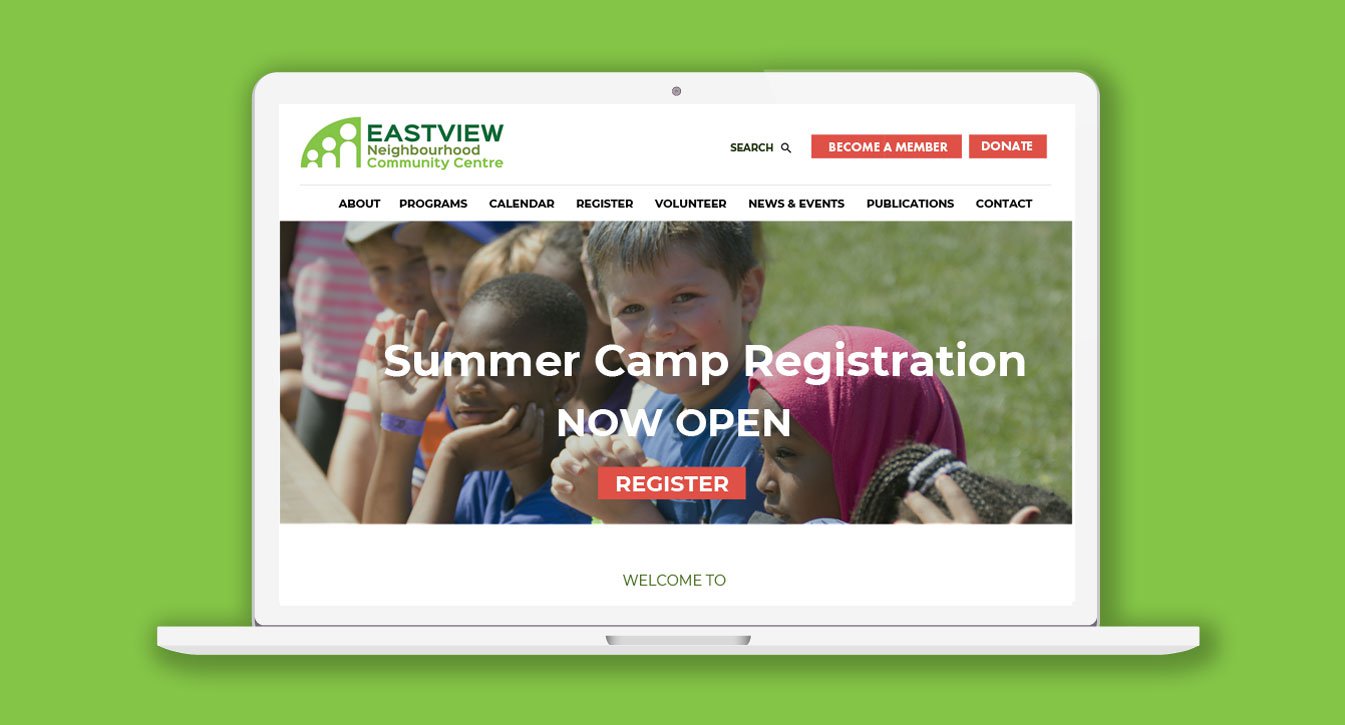 Users can browse the programs or look through the calendar to see what's being offered each day, over the course of the week.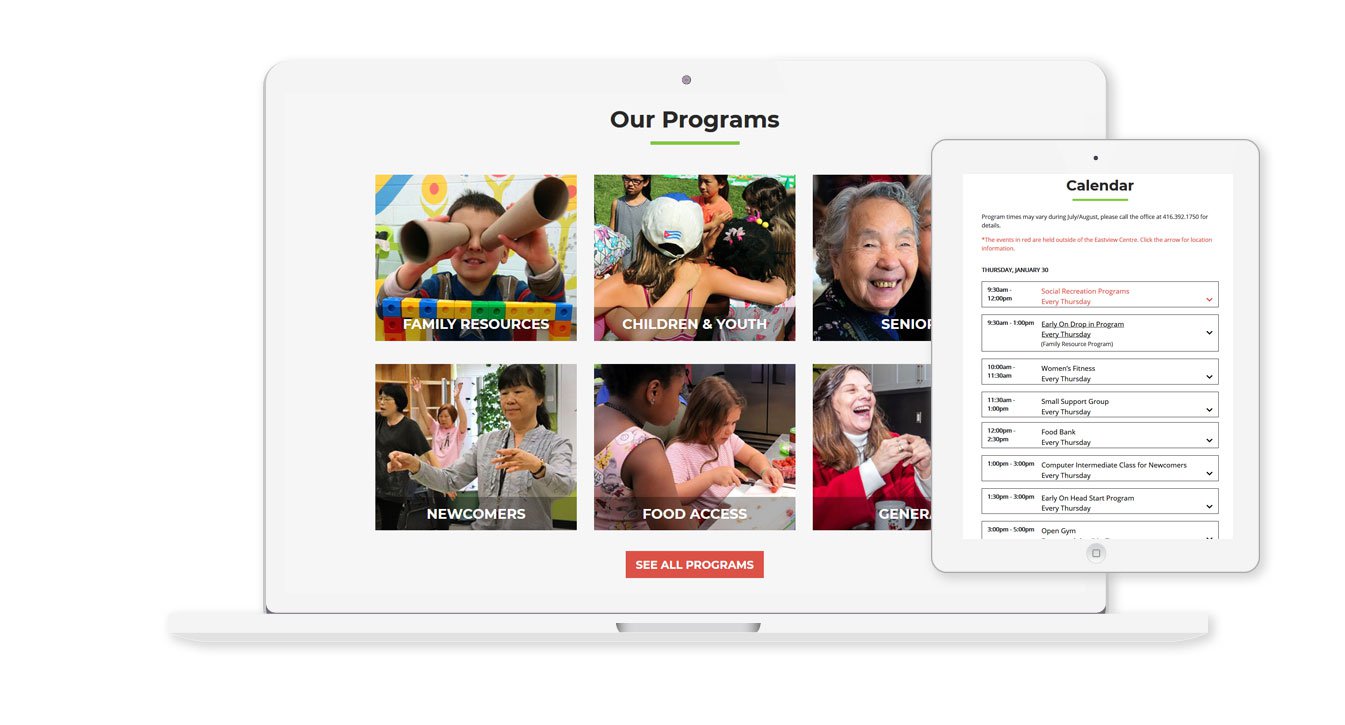 Programs are organized according to the community that they serve, and each program has its own colour and icon associated with it.